Machinale pakketten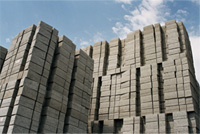 We have for the paver an overview of machine packets for each stone supplier. We have an overview of machined packets and their purveyors for road workers. Stone manufacturers deliver machined packets ever more and they are still developing, even due to Nimatech's sharing of knowledge. We placed connections to a few manufacturers of machined packets. The Hunklinger paving clamp is able to pave all machined packets of this and other stone purveyors. .
Beton stenen

Langhoutbeton
Overzicht verpakkingen Langhoutbeton
---

Noppert Beton
Overzicht pakketten Noppert Beton
---

MBI
Het machinale assortiment van MBI is hier te bekijken.
---

Morssinkhof-Groep
Download hier de brochure van Morssinkhof-Groep
---

Struyk Verwo Infra
Download hier de brochure van Struyk Verwo Infra
---
v.d. Bosch Beton bv
Bekijk het overzicht van vd Bosch Beton uit Almelo/Vriezenveen: hier
---
Gebakken stenen
Bylandt
Bekijk hier de legverbanden voor machinale pakketten van Bylandt.
De verschillende legverbanden zijn in PDF per leverbaar formaat beschikbaar.
---

van der Sanden groep
Zij leveren deze pakketten machinaal:
- Waalformaat (ca. 200 x 48 x 85mm)
- Dikformaat (ca. 200 x 64 x 85 mm)
- Langformaat (ca. 240 x 60/80 x 80 mm)
- Keiformaat (ca. 200 x 98 x 70/80 mm)
Bekijk hier de legverbanden en machinale pakketten
---

Wienerberger
Externe link
---